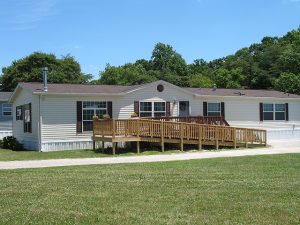 Sample Case Study
Mrs. Smith is 75 year old widow living alone in a multi-level single family house. She has history of arthritis, congestive heart failure. Now after her husband has passed away, and that her 2 children have moved out, she is dealing with the challenge of living and maintaining her 3 bedroom house on her own. Due to difficulty in negotiating stairs, she has been spending majority of her time on main level of the house. With her full bathroom, where she has a bathtub, located on second level, and with history of falls in the bathroom in the past, she has cut down her baths to 1 time a week so she would have her neighbor available to spot her. She has been limiting her bathroom trips at night due to experiencing lower extremity pain, and as she was trying to save on her electrical bill, she turned all lights off at night time. As well, as due to her breathing problems, She has not been able to do much cleaning or cooking and has been consuming TV dinners. She limited her outdoor activities as due to her unsteady gait and due to fear of falling.
Upon completing an environmental assessment, following hazards/risk factors were identified:
1. Inability to negotiate Stairs.
2. Throw rugs.
3. Lacking mobility assistive device.
4. Lacking night light.
5. Lacking bathroom safety equipment.
6. Lacking Activities of daily living related equipment.
7. Decreased activity endurance/energy level.
8. House clutter.
Along with other services provided to client by a community-based program, including home health personal aide hours, and based on findings of the assessment, following recommendations were made:
1. Recommended bathroom safety equipment, including:
a) Shower bench.
b) Non skidding mat.
c) Installing grab bars.
d) Installing a hand held shower hose.
2. Safety related recommendations, including:
a) Installing indoor motion sensor to enhance night time illumination.
b) Decluttering house to keep clear pathways.
c) Elimination of throw rugs.
3. Mobility related recommendations:
a) Install stairlift to facilitate ability to negotiate stairs safely.
b) Provide client with a rollator with a seat for outdoors mobility.
4. ADLs related equipment:
a) Recommended providing client with a reacher.
b) Recommended providing client with a long shoe horn for donning shoes safely.
c) Recommended providing client with a sock aide for donning socks.